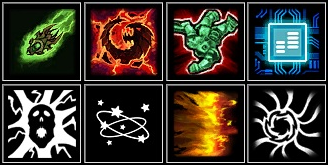 Negative effects that can afflict a character after being Hit. They should be removed as soon as possible. Should a players' health reach 0 with a Fatal ailment, they will die regardless of how many lives they had remaining. All ailments last 20% longer in Nightmare Mode and 20% shorter in Recruit Mode.
Pages in category "Ailments"
Ad blocker interference detected!
Wikia is a free-to-use site that makes money from advertising. We have a modified experience for viewers using ad blockers

Wikia is not accessible if you've made further modifications. Remove the custom ad blocker rule(s) and the page will load as expected.